Tuesday, January 26th, 2016
---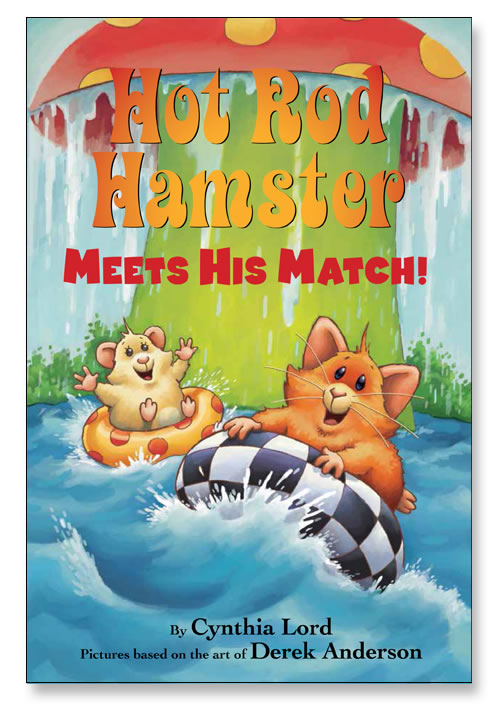 There's a Brand New
HOT ROD HAMSTER Reader
out in the world today!

Hot Rod Hamster Meets His Match! is officially out in the world today! Published by Scholastic Press, this is the seventh book in our speedy Hamster's series (and the fourth beginning reader). In this book, Hot Rod Hamster and his friends venture to a water park where our hero meets a girl hamster that likes to do everything as fast as he does. And he'll need a partner if he's going to take on two big dogs in a race down the water slide. Hot Rod Hamster never backs down from a chance to race and he doesn't disappoint in this book, once again written by the fabulous Cynthia Lord.
Hot Rod Hamster, his best friend, Dog, and those three misbehaving mice have grown into quite a series of rip-roaring adventures. You can find them at your local bookstore or online by clicking HERE.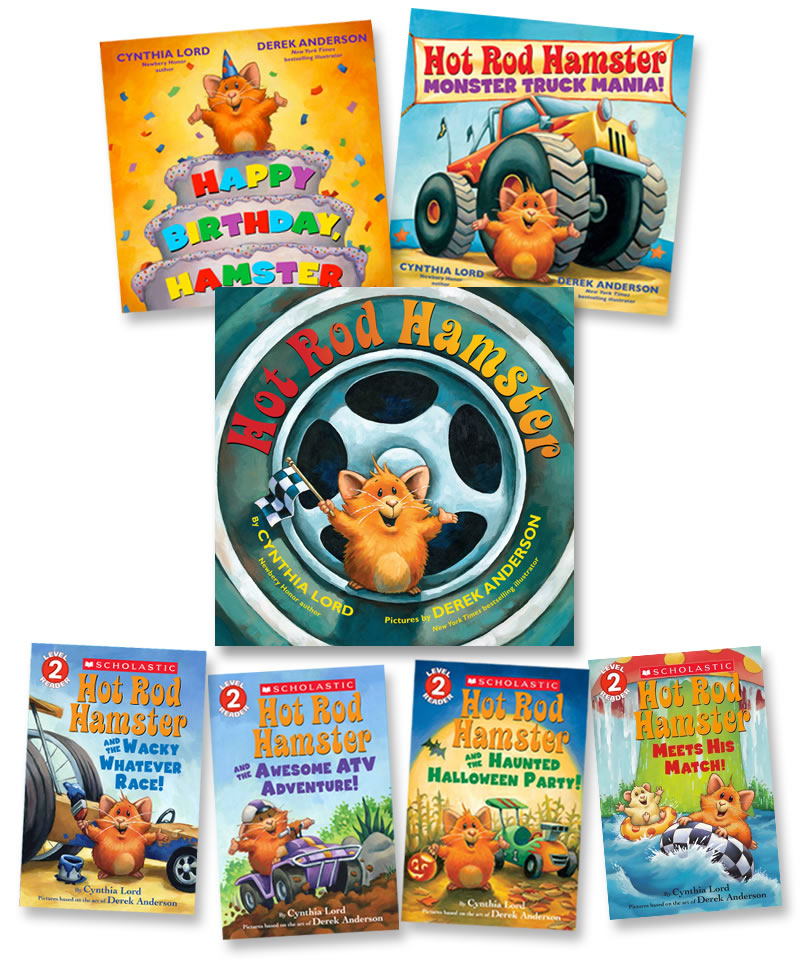 For those of you that are regular visitors, you may have noticed a bit of a format change to this page. I'm always exploring the possibilities to find what works best. I needed a little more elbow room for illustrations and sketches, so I did a little redesign for 2016. We'll see how this works. You can always find old posts by clicking on the link below.
Thanks, as always, for reading!