Tuesday, March 11th, 2014
---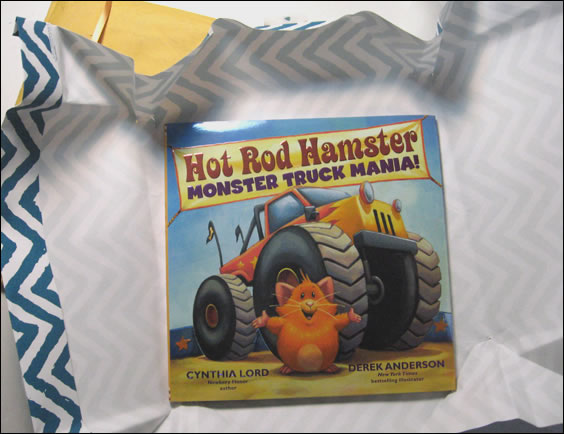 The NEW book and a whole lot of
FUN in schools!
Hot Rod Hamster: Monster Truck Mania! will be in stores sooner than soon. I'll give a little peek inside and let you know what the critics are saying in the next weeks.
But first things first...
1. The NEW book will be in stores on Tuesday, March 25th.
2. I will be doing presentations and signings in the Twin Cities and Iowa.
Ames
Saturday, April 5th
10:30am
ISU Bookstore
(in the Memorial Union)
www.isubookstore.com
Twin Cities
Saturday, April 12th
10:30am
Red Balloon Bookshop
(on Grand Avenue in St. Paul)
www.redballoonbookshop.com
3. I've been having a great time in schools this spring.
I have a lot of fun to show, but I'm going to have to do this a little at a time. These pics are from Sun Path Elementary here in the Twin Cities. I spoke to the entire school at once- 750 kids!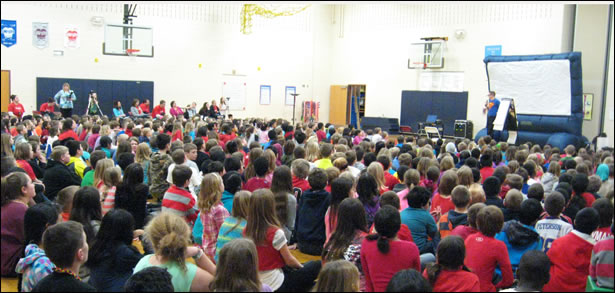 After doing a fun presentation, I drew and answered the students' questions about writing and illustrating books.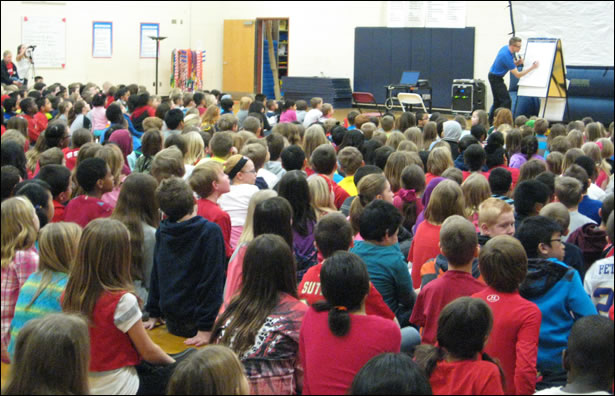 They did an amazing job of prepping the students before my visit. They downloaded the Hot Rod Hamster activity sheet and had the students design and draw their own race cars for Hamster. This is a great way of engaging readers' imaginations and bringing another dimension to the experience of reading. They came up with some really fun race cars!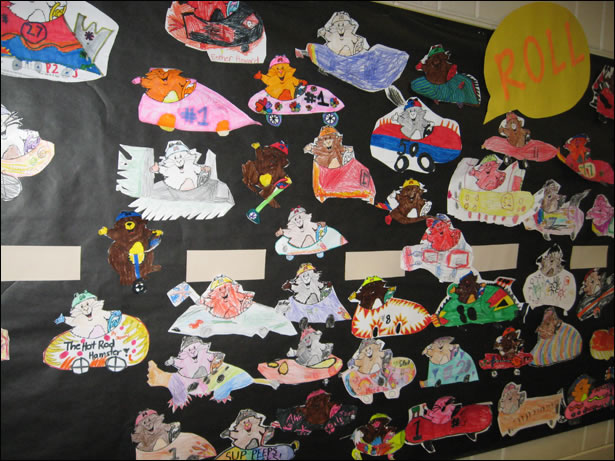 The media center was Hot Rod Hamster central. These guys take their author visits very seriously and the students really get into it. Here, they decorated the desk in the media center like Hot Rod Hamster's car, complete with real tires!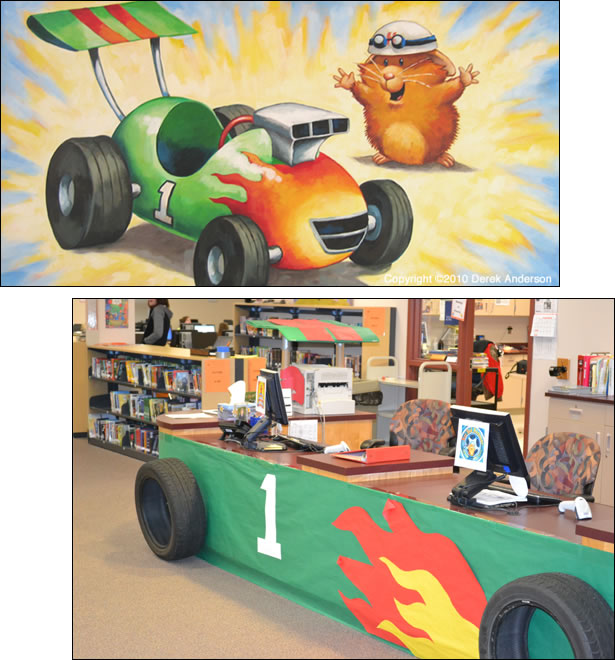 And that's the man responsible- Bob Lincoln, otherwise known as "The Drumming Librarian." This guy is a rock star! He brings books and reading to life for the students at Sun Path Elementary.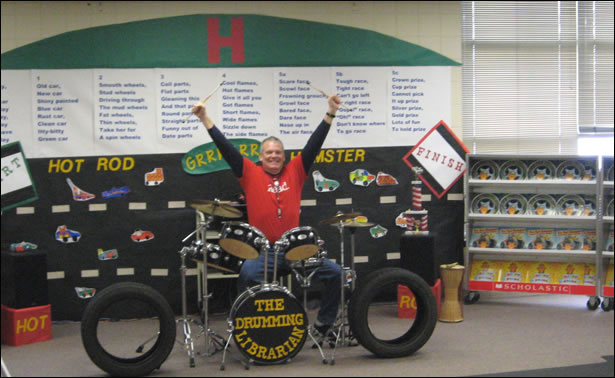 Bob wrote a song for Hot Rod Hamster. And, of course, there's a dance. They recorded the song and had the students sing it when I was there. You can see the video HERE.
Many thanks to Bob Lincoln for a very special day with the staff and students at Sun Path Elementary!

Friday, January 10th, 2014
---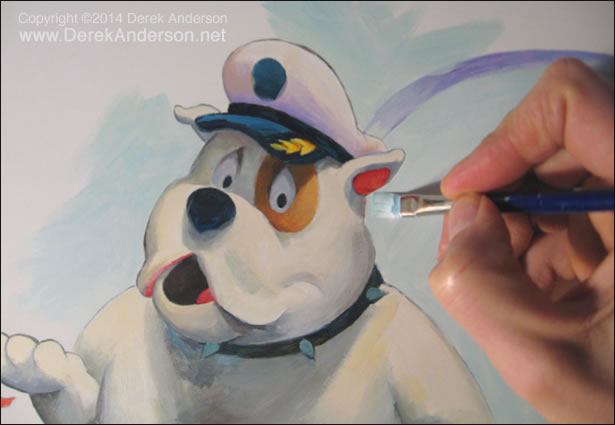 Get ready for a BRAND NEW
Hot Rod Hamster book in March!
Happy 2014! A brand new Hot Rod Hamster book is on the way. Hot Rod Hamster, his friend, Dog, and those trouble-making mice are back in an all new picture book called Hot Rod Hamster: Monster Truck Mania! Written by the always fabulous Cynthia Lord (I illustrated), it will be published by Scholastic Press in March.
We've already received the first review from Kirkus. After a summary of the story, they say, "...Anderson's bright-eyed, expressive acrylics extend Lord's enthusiastic rhyming tale to perfection." Thanks, Kirkus!
I'll be showing behind-the-scenes sketches and paintings over the next weeks and months leading up to the publication in March. I will post public events here as I have them as well.
One more thing...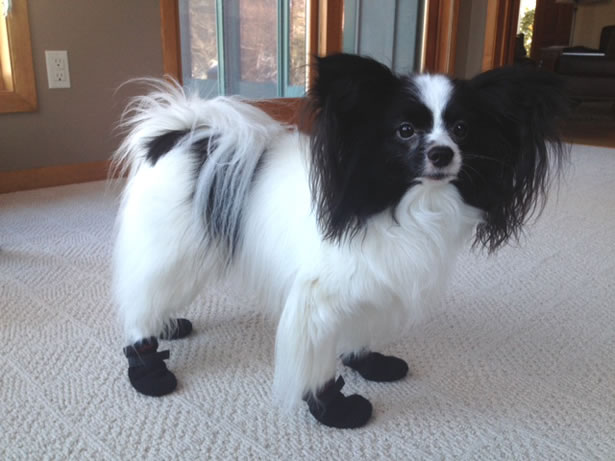 Happy birthday to my best buddy in the world! Louie is three today. Here's a picture of him sporting his new winter boots. We've had a lot of sub-zero temperatures here in Minneapolis this winter and that can be hard on the paws. As you can tell by this picture, he's still not quite sure what to think of them.