Thursday, February 8, 2018
---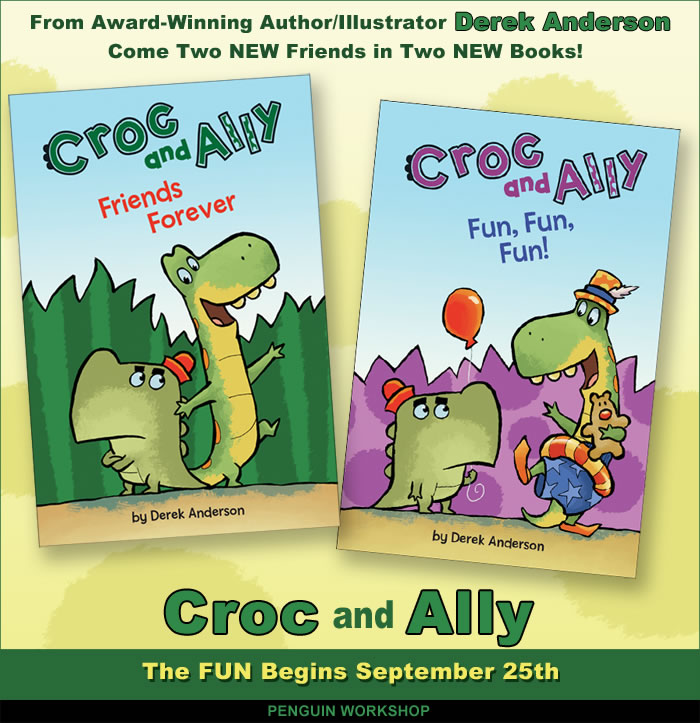 Introducing my NEW friends
Croc and Ally,
and a whole NEW website!
I'm so excited to introduce you to my new friends Croc and Ally. Croc is a little grumpy, and you'd think that would bother Ally. It doesn't. Not one bit. To say Ally is happy-go-lucky would be an understatement. He is one goofy alligator and the two of them couldn't be better friends. Croc and Ally have TWO new books coming out in September. I can't wait to show you more of their world!
In the meantime... we did a bit of tidying up around here. Come on in to the newly remodeled website and have a look around. I will be posting a whole lot more in the coming weeks and months.
Happy reading!