Thursday, January 27th, 2022
---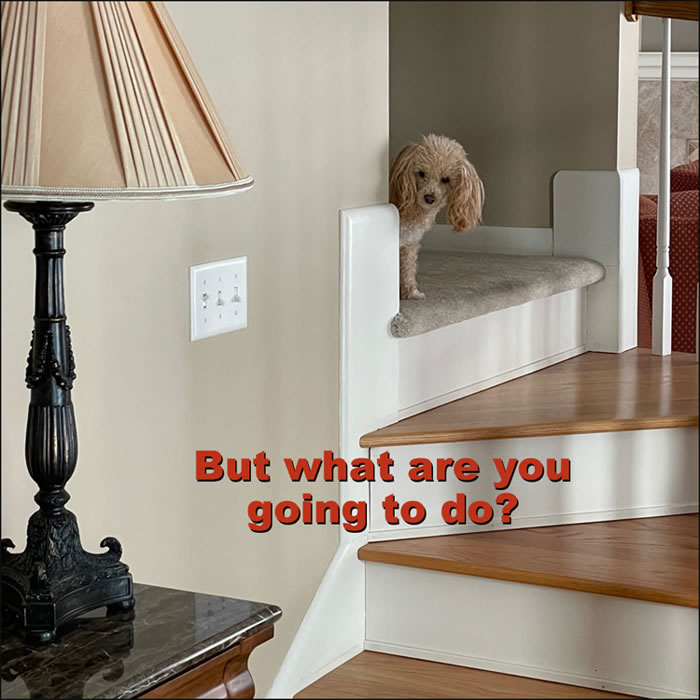 Poodles Just Want to Have FUN!

Ollie does NOT like to miss out on fun. He always pauses on the landing on his way upstairs to see if there's anything better going on before he goes up the rest of the stairs. He is such a character!

Saturday, January 1st, 2022
---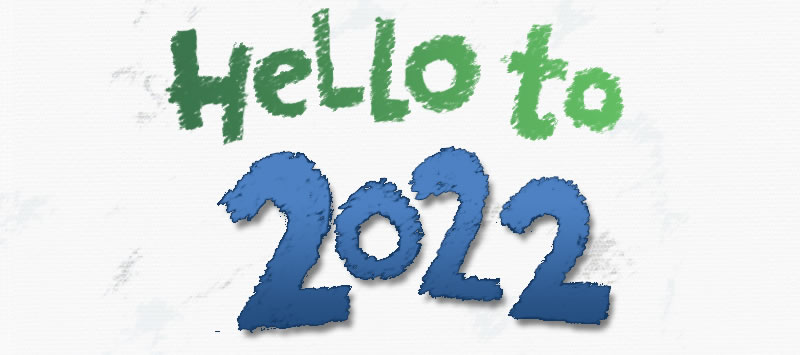 Here's to NEW Beginnings!

We get to decide what kind of year it's going to be. Anyone can change their life at any time by simply deciding they want to change and then taking steps in that direction. Steps. Even small ones. That's what it takes. Stop dreaming and go after what you want. Do what you can each day and then do it again tomorrow. That's how books are written. It's how paintings get finished. It's how you accomplish anything. And it's the only way to make dreams comes true. Here's to NEW beginnings!

Wednesday, December 22nd, 2021
---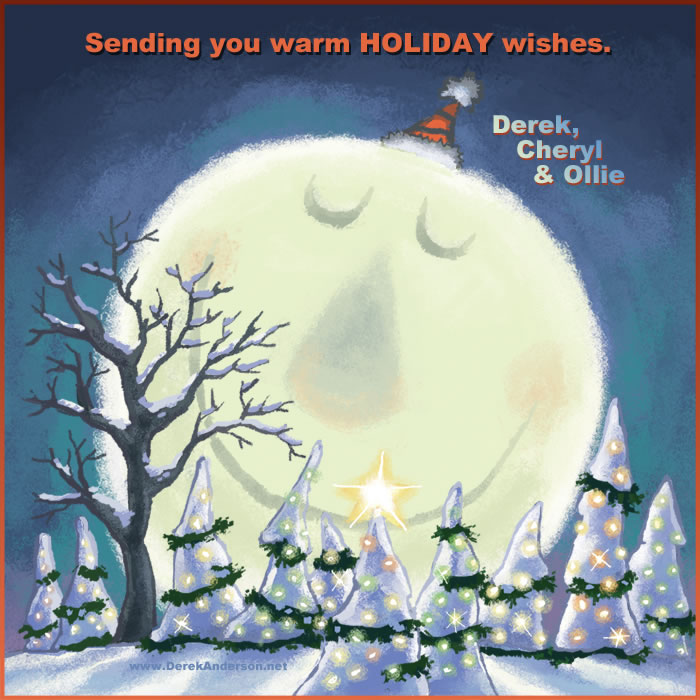 Wishing you all the best!


Friday, December 10th, 2021
---

There's Something NEW Coming in 2022!

There are TWO NEW Croc and Ally books on the way! I've been busy in the studio this year working on sketches and paintings for A Lot to Like! and The Best in the World. The incomparably happy Ally and his grumpy best friend, Croc, are back in six new stories! These new books will both be published on July 26th. Stay tuned for some fun behind-the-scenes glimpses into Croc and Ally's new adventures.

Tuesday, April 6th, 2021
---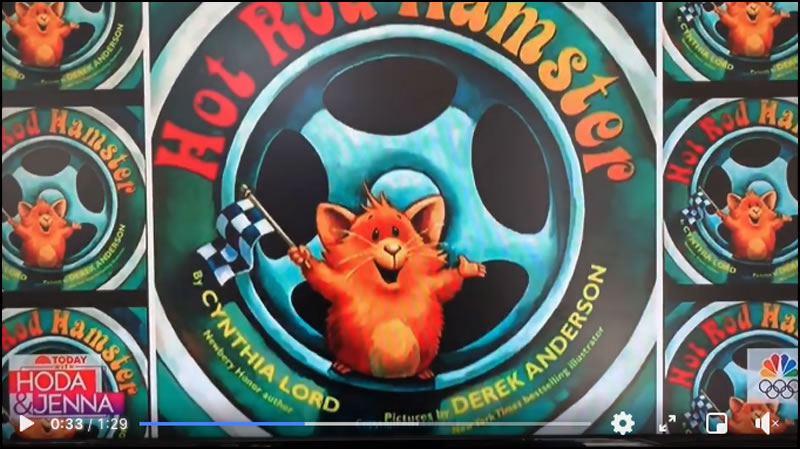 HOT ROD HAMSTER on the Today Show!

Our speedy furball Hot Rod Hamster had a nice mention on the Today Show yesterday during a "Favorite Books" segment. An enthusiastic young reader named Ezra talked about why Hot Rod Hamster was his favorite book. You can see the full segment on my Facebook page.
Special thanks to Laura Ludwig Hamor for spotting this and sharing it with us!

Friday, February 12th, 2021
---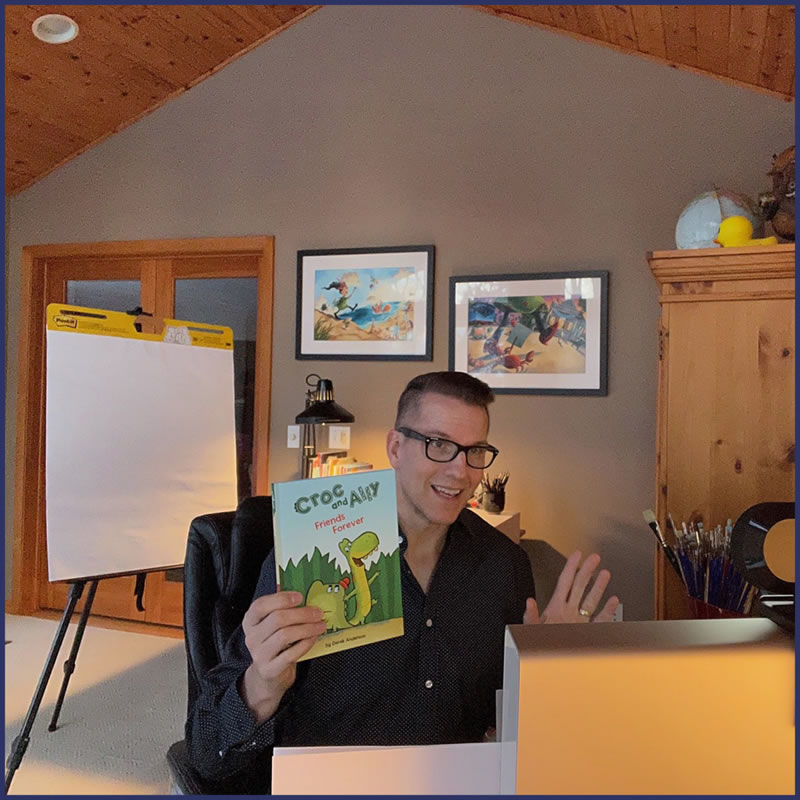 Virtual FUN in Austin, Minnesota!

I did a virtual talk with students both at school and for families (as part of their family night celebration) in Austin, Minnesota last week. Austin is a very special city to me. Many years ago I was invited to speak at the Austin Public Library and they had a surprise for me that day—the mayor presented me with a key to the city.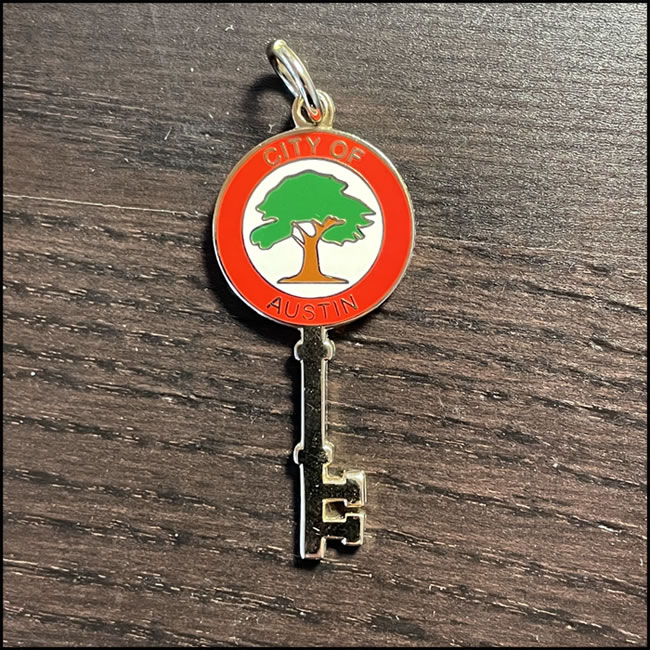 It was such a special honor. When you're given the key to a city, it means you are recognized as a trusted friend of that city. I've kept that key in my studio all these years along with awards and other special mementos from my travels and talks.
I had such a great time speaking to students about creativity and books again last week. Thanks to Jennifer Lawhead and Amy Goette for inviting me back and for their excellent hosting skills. It was so much fun to "virtually" hang out with both of them and with my many friends and readers in Austin!

Tuesday, February 2nd, 2021
---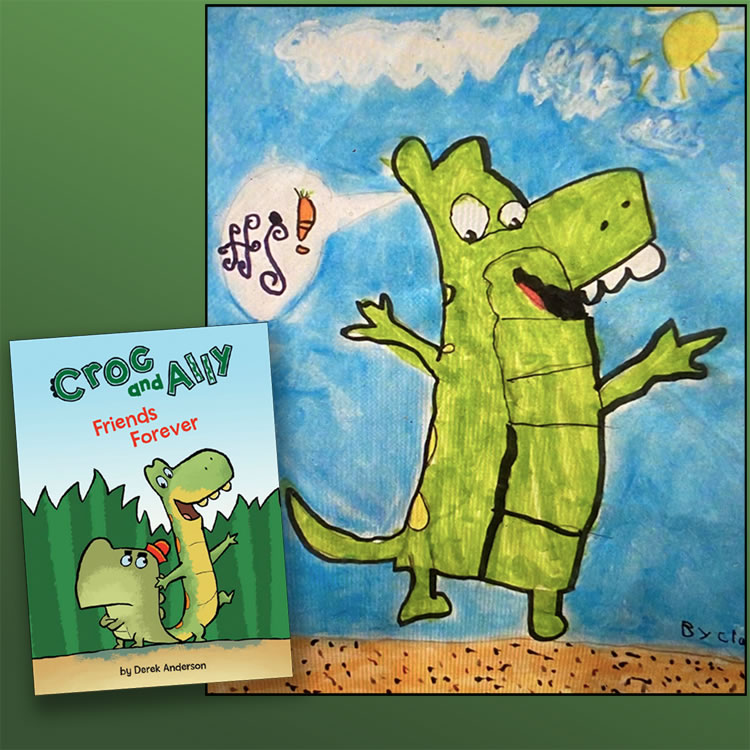 Fun with Student Art!

I had a terrific time speaking to students in the Los Angeles area on Friday. One of the things I love to do with student presentations is a drawing demonstration. During one session on Friday, I showed students how to draw Ally from my Croc and Ally early readers. One boy, Clark, who is six years old, not only drew Ally, but finished his drawing off in color. I love how he made it his own. There's such courage and freedom in childrens' artwork. Keep drawing, Clark! And to all your classmates and students in the Rowland Unified School District, you can be anything! Go after what you want! Special thanks to Ashley McGrath for sending this my way.

Thursday, January 28th, 2021
---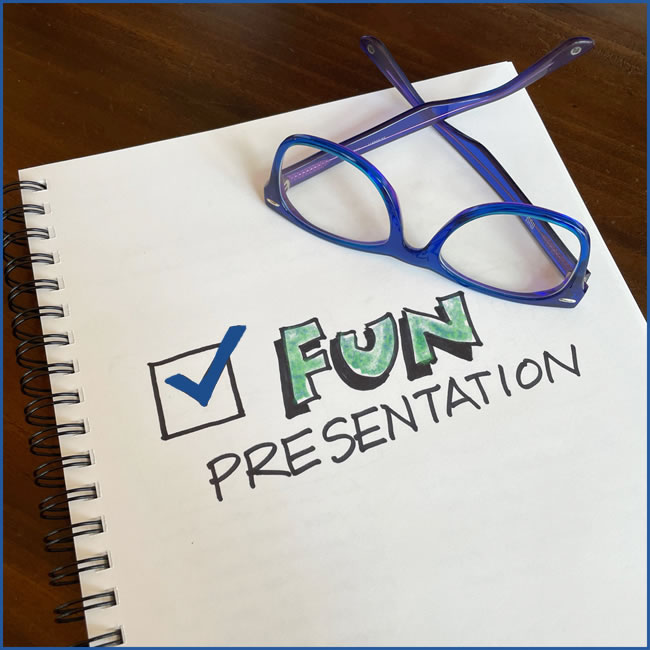 My Checklist for Tomorrow's
Virtual School Visit
I was just going over my checklist for a Virtual School Visit in Los Angeles tomorrow. It was a pretty easy list to make... I'm ready!

Friday, January 8th, 2021
---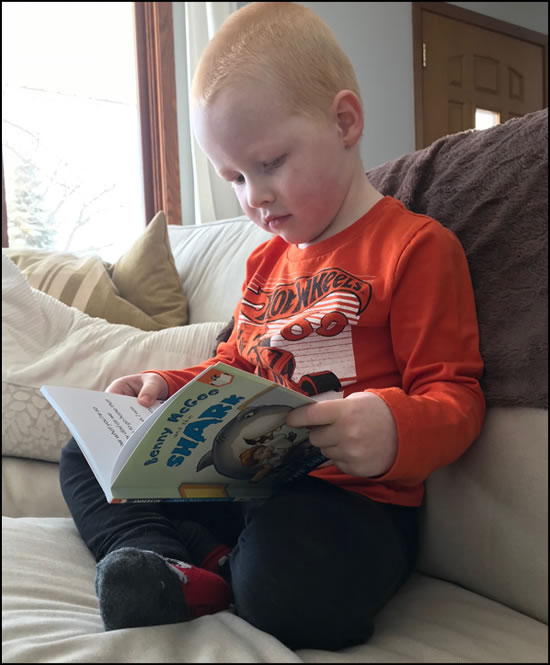 Reading FUN with The Shark Report!
This young man is Trevor. I've heard Trevor LOVES books. Most recently he has been getting to know Benny McGee and Mr. Chompers in Benny McGee and the Shark: The Shark Report. This chapter book is about Benny McGee, whose fear of sharks prevents him from swimming during an afternoon at the beach with his family. But when a great white shark follows him home, everything Benny thinks he knows about sharks is put to the test. Enjoy your adventure with Benny McGee, Trevor!
Special thanks to my buddy, Patrick Lynch, for sending along this photo (posted with permission).

Thursday, December 17th, 2020
---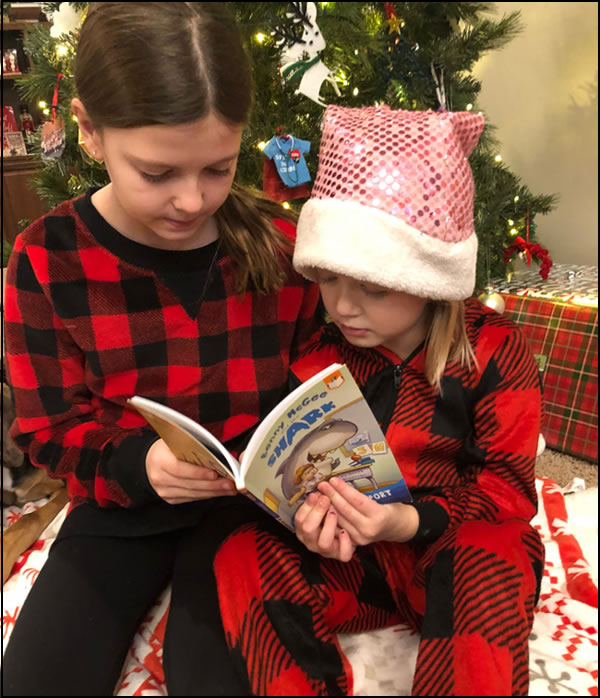 The Gift of Story!
These two young ladies received an early holiday gift this year. Alexis (left) and her sister, Lily, got to meet Benny McGee and his shark friend, Mr. Chompers, in the chapter book Benny McGee and the Shark: The Shark Report.
Books make the perfect holiday gifts. When you give a book to a child, you're giving the gift of story. It could be the gift of adventure or silliness. It could be the gift of a new friend or a new adventure with an old friend. We all remember the books that we grew up with—the characters that touched our lives or made us giggle. Those characters and their stories stay with us.
Thanks to my friend, Anne Stoltman, for sharing this photo (posted with permission).

Tuesday, December 8th, 2020
---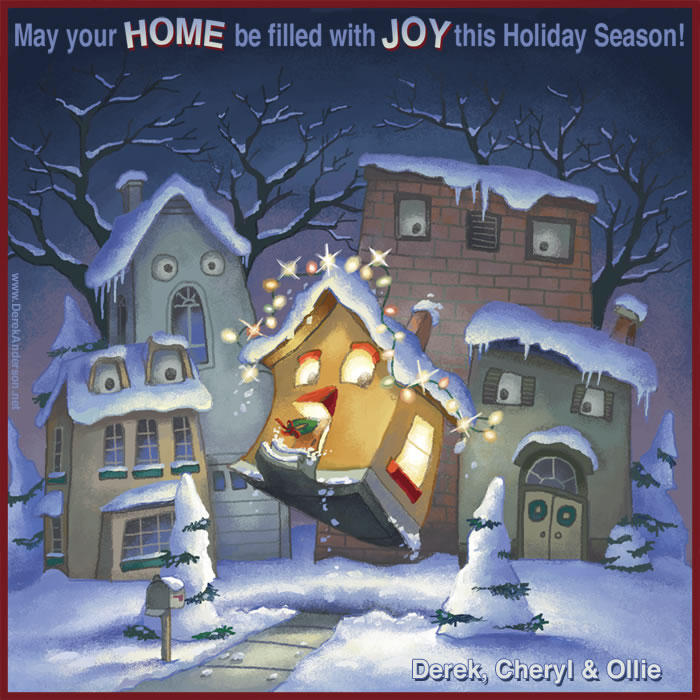 Wishing you the Very Best!

Saturday, October 31st, 2020
---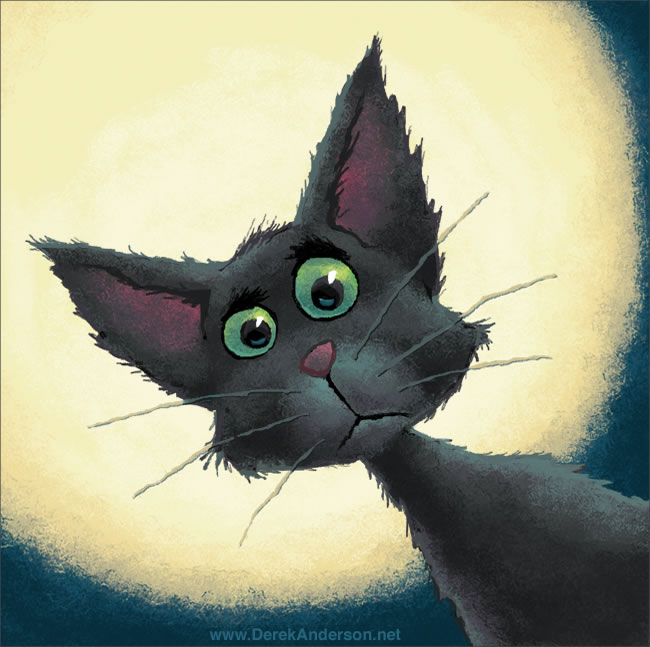 HAPPY HALLOWEEN!

Monday, October 26th, 2020
---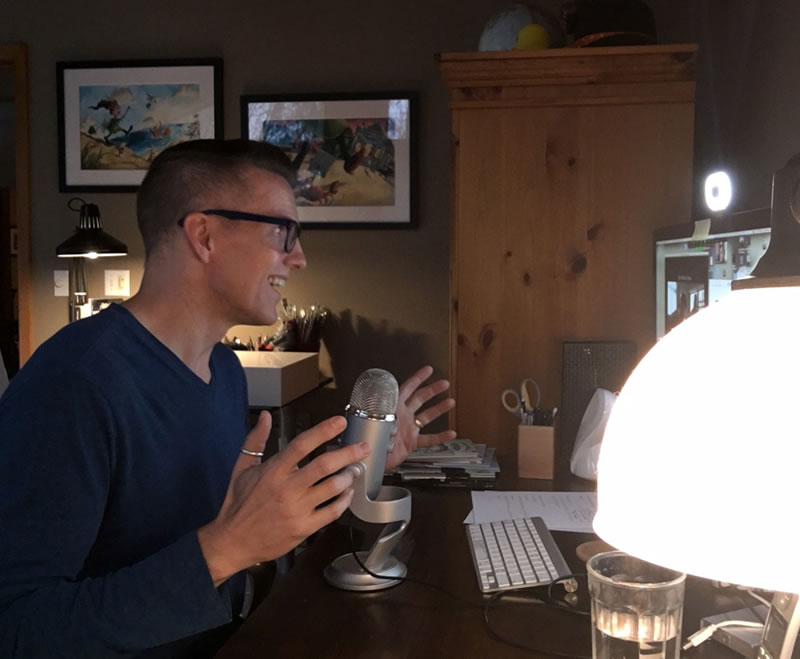 Virtual School Visits Have Begun!

We are not going to let this year get in the way of school visit fun. I had a terrific virtual school visit on Friday with the staff and students at Creekside in Cincinnati, Ohio. This visit was supposed to take place (in person) last March, but was postponed because of the pandemic.
Special thanks to Katie Duh and Jennifer Ablordeppey for their excellent work arranging this. And thanks to the entire teaching staff and the PTO for helping to make this such a special day.
Thanks, also, to Principal Linda Pavlinac and our session facilitators Jami Fischer, Cynthia Shropshire and Charlotte Elia.
I made a lot of new friends in Ohio on Friday!

Tuesday, October 6th, 2020
---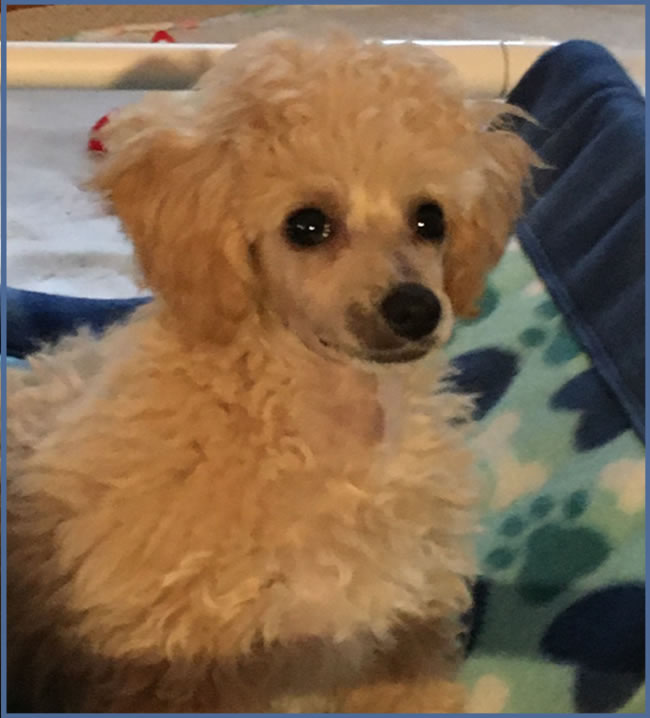 Meet Oliver Bean!

My wife, Cheryl, and I would like to introduce you to our new furry friend, Oliver Bean. Ollie loves to play with toy monkeys, toy bears and toy ducks which makes sense because he's a toy poodle. Judging from the reaction by the ladies at his new vet, we think Ollie might be the Robert Redford of the poodle world with his dashing blond locks. He has already stolen our hearts!